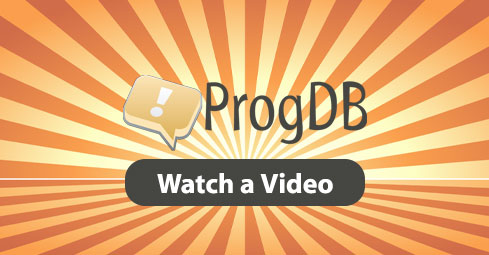 Collaborate, communicate and track your campus programs.
hassle-free information tools for university educators
Designed specifically for Multicultural Centers, Academic Departments, Residence Life, Athletics, Student Activities, GLBT Centers, Religious Life Centers, Clubs and Activities, Student Government, Campus Sustainability, Greek Life, Disability Resource Centers and other campus programming, event centers and organizations.
Collect Assessment Data
Quality data collection and persistent historical information is an important part of assessing your goals and making improvements. The ProgDB helps your organization maintain records on past programs by collecting information about them while they are current programs. Your organization can customize the data that it collects - asking questions that are important to you. By having records of past events, current staff members can spend less time re-creating the wheel and more time developing the quality of current events. Additionally, assessment data is ready to export to a spreadsheet any time you need it.
Communicate Your Events
Let people know about your events. You can integrate the information that you collect into your own websites using the RSS and calendar feeds for your group. The ProgDB automatically maintains an up to date events list. Easily collect your programming information for newsletters and publicity. Or share your program pages by linking to them through social networking websites such as Facebook or Twitter.
High Tech - Low Hassle
Adding these features to your organization doesn't require an investment in server hardware, or additional software installation. We'll take care of software updates and infrastructure. Our goal is to provide you with simple tools so that you can create great educational moments for your students.
Collaborate and Inspire
Designed to facilitate collaboration, the ProgDB connects groups of people working on programming. Program details and pages are designed for multiple authors to update or edit information. As individuals work on projects, they can share files and updates with collaborators. Email notifications about these updates help team members stay connected and informed. Looking for inspiration? Browse the tags of previous programs to see what others have created.