Help / Program Approval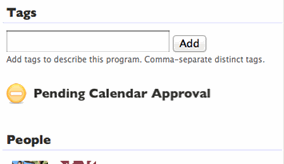 When a calendar requires program approval, administrators and program contributors will be able to see an icon in the program sidebar showing the approval status.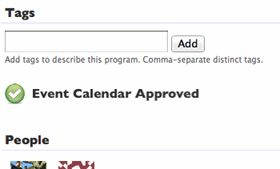 Group administrators can use this button to approve the program. Afterwards, a notification that the program has been updated will be sent to the program collaborators, and it will appear in event calendars.